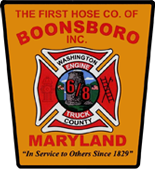 2019 APPARATUS RESPONSE
E-61
3
E-81
73
E-62
67
ET-8
112
TANKER 6
16
BRUSH 8
51
TRUCK 6
22
SU-80
84
SU-6
5
UT-8
71
SU-60
11
GATOR 8
19
SU-61
22
BRUSH 6
8
2019 INCIDENT RESPONSE
STA.6
STA.8
FHOB COMB
JAN
26
21
47
FEB
38
32
70
MAR
38
34
72
APR
26
21
47
MAY
42
20
62
JUNE
28
22
50
JULY
40
25
65
AUG
42
27
69
SEPT
38
29
67
OCT
37
23
60
NOV
43
25
68
DEC
22
25
47
Total
420
304
724
2020 APPARATUS RESPONSE
E-61
E-81
11
E-62
ET-8
9
TANKER 6
BRUSH 8
4
TRUCK 6
UTILITY 8
11
BRUSH 6
SU-80
9
SU-6
GATOR 8
5
SU60
SU61
2020 INCIDENT RESPONSE
STA 6
STA 8
FHOB COMB
JAN
31
23
FEB
11
MAR
APR
MAY
JUN
JUL
AUG
SEP
OCT
NOV
DEC
Past Incidents
Sta. 6
Sta. 8
FHOB Comb
2012
513
365
878
2013
515
365
880
2014
494
333
827
2015
452
359
811
2016
384
315
699
2017
418
366
784
2018
455
398
853
2019
420
304
724
Web Counters
Website Visitors
Since
August 13, 2010

Visitors Today
Feb 20, 2020


Copyright © 2020 First Hose Company of Boonsboro


Duplication of text, photos, or any other content on this website is prohibited without permission of FHC. If you have questions, please contact us at info@boonsborofire.org
By Deputy Chief Vernon Wachter
October 12, 2019
Come out and enjoy the " All you can eat" breakfast, Saturday October 12, at the Fire Co. event hall, 5 St. Paul St. Boonsboro. Breakfast will be served 8 am - 11 am. Menu: Pancakes, Sausage, Eggs, Potatoes, Coffee, Milk, and Soda. Adults: $7, Ages 6-13 $5, Kids 5 and under eat free.
Hope to see you there, and thank you for supporting YOUR Fire Co.
Convenient elevator service is available.